Trasatlantic Skin Brands LTD is the Distributor of Casmara Beauty Products range in the UK. We work hard day to day to make this amazing Spanish brand more known and bringing the excellent results Casmara offers to the British customers.
How can we define Casmara? A passion for cosmetics
This is a 45 years' experience in the dermo-cosmetics sector with a strong commitment in their values:
The founder Águeda met her husband José, a small business owner, at a very young age. Águeda began working for him and this was the start of a wonderful love story. She is a cosmetics lover. Águeda studied aesthetics and when she finished her degree, she was convinced to enter the world of cosmetics.
In 1974 they bought a humble bankrupt company, located in small ground floor and built their own laboratory, where they prepared creams with unique personalized formulations. Casmara can claim to be one of the few cosmetics companies that is characterized by having always manufactured their own formulations. Águeda started selling her creams herself door to door, while José ran the company.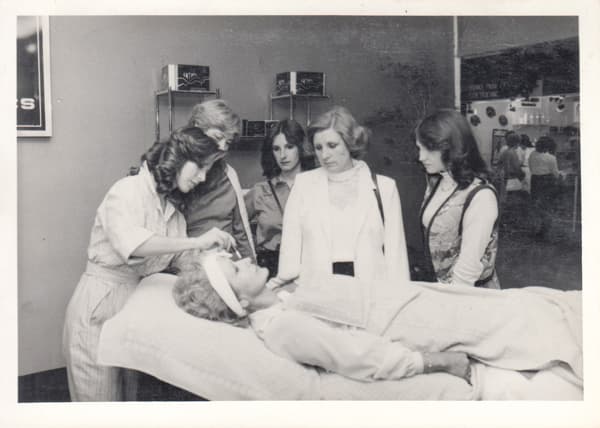 In 1979, under the slogan "Cosmetics without limits", and since maximum investment in product research and development (R+D+I) was a priority of their company policy, they created the unique and genuine Algae Peel-Off Facial Mask, "the mask par excellence".
Since then, it has been in demand across the world and has become their star product. It isn't the only product that has been a resounding success; since then, the Valencian company, sector pioneers on several occasions, has known many successes.